Tire price comparison service in Canada
Use Tirecomp.ca to find the best van tire deals in Canada
Whether you use a van as a tradesperson or as a holiday vehicle, in both cases you will need tires that can cope with wear and heavy loads. Van tire prices can be quite different depending on their features and on the brands. Tirecomp.ca therefore commits to offer you an updated van tire price comparison online so that you can always find what suits you best!
Why should I compare van tire prices on Tirecomp.ca?
Comparing the changing prices of the many online stores to find your new van tires takes forever. By using our tire price comparison site Tirecomp, you will solve this problem in a minute!
We make sure you save time and money by displaying van tire prices in Canada on a single platform. Our dealers' offers are updated every hour. Therefore use our service to compare the prices and get your new van tires in no time, no matter what your budget is!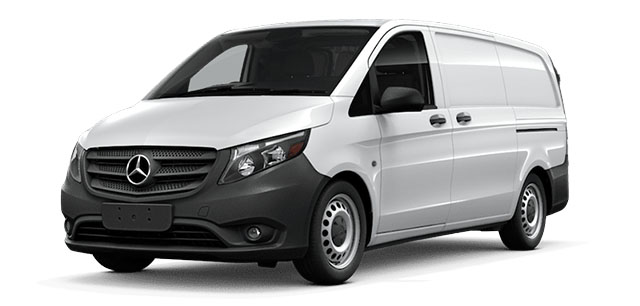 How can I find budget van tires?
Enter the dimensions of your van tires - width, profile and diameter - along with the load and speed ratings in our comparison tool and click on "Search". The tire prices that you will get on the result page are displayed in ascending order, starting from the lowest (incl. VAT).
You may notice that the prices for van tires are about 30% higher than for passenger tires. You can therefore be tempted to buy budget tires. However, in order to get a better performance from your van tire, we advise you to look for the best value for money rather than for the cheapest tires.
How do I compare van tires on Tirecomp?
Once you got the van tire price list, use our filters to refine your search. You can either sort by brand, dealer or season or even set a price range! When you found the best match, click on "Visit store" and you will be redirected to our partner's online store where you can buy your new van tires.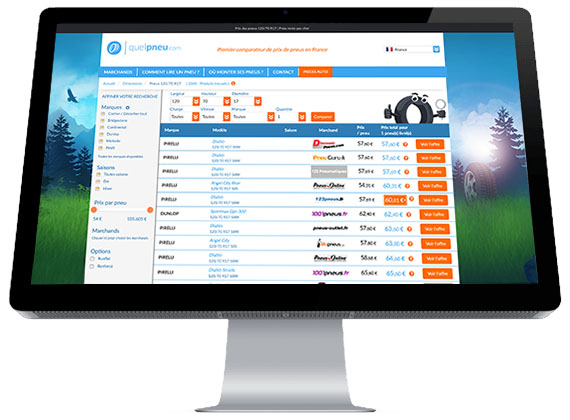 What tires for my van?
When you choose van tires, your budget is surely important but you should also know more about the different features of van tires in order to make an informed decision. We will therefore guide you through your choice to help you buy new van tires confidently!
Can I put car tires on my van?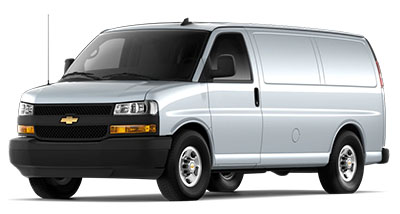 It depends whether you drive your van for a professional or personal use. If you drive a passenger van to go on holidays with your whole family and do not have much load, you can indeed mount car passenger tires. However, if you drive a cargo van, we recommend you mount commercial tires, marked by the letter "C". They have a reinforced structure and thick sidewalls to cope with high loads and mileage on various surfaces. They can be classified as "reinforced" and "XL" ("extra load") tires. So, whether in urban or rural areas, shipping journeys will no longer be the same with good commercial van tires!
Do I need to mount winter tires on my van?
When the temperatures drop, we advise you to install winter tires on your van, especially if you carry heavy loads! You will recognize them with the "M+S" marking or the "3PMSF" symbol. Their rubber and hollow tread patterns are designed to provide you more grip and then more safety on snowy and icy grounds. Please note that in some regions of Canada, they are even compulsory.
Do motorhomes need special tires?
These van-like vehicles also need proper tires to support the load of your home on wheels over long distances. That is why you should look for RV tires especially made to face these constraints. Do not hesitate to choose one of the following camping tire models: Michelin Agilis Camping, Goodyear Endurance, Hankook Vantra or Continental Vancontact Camper. They are all suitable for both summer and winter use.

What are the best van tires in Canada?
When you buy your van tires on Tirecomp, you can always trust premium brands like Continental, Pirelli, Goodyear and Michelin. You can also purchase your van tires from intermediary brands such as Apollo and Nokian. According to recent tests, the best tires for vans are the Goodyear Efficient Grip Cargo and the Continental ContiVanContact. If you rather look for the best van winter tires, you can go for specific models like the Michelin Agilis Alpin or the Continental Vanco Winter 2. Come and find these brands among many others on our van tire price comparison website!
Where can I get my van tires installed near me?
You bought your new van tires online and do not know where to get them mounted? No worries, our partner tire dealers always display lists of installers near you along with the mounting costs. So whether you live in Toronto or Calgary, you will surely find the right installer for your van tires. However, always make sure that the chosen installer can mount the tire you picked.
Now it is up to you to compare the prices and purchase your new van tires via Tirecomp! You have a question or want to leave us a comment on the van tire price comparison? Feel free to send us a message. Hope to see you soon!